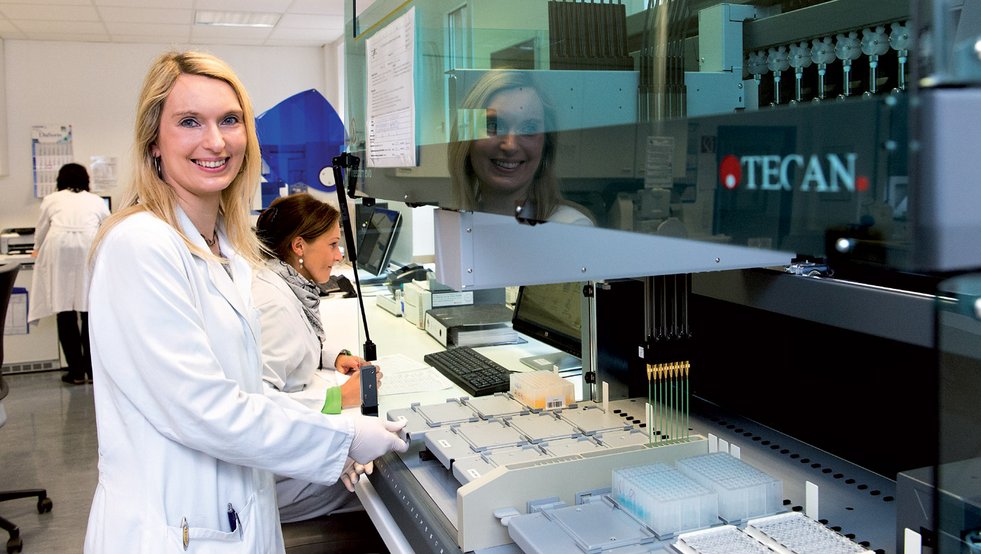 The MVZ Dr. Eberhard & Partner Dortmund is specialised in the areas of laboratory medicine, microbiology and medical genetics both in a diagnostic and advisory capacity. The MVZ is also affiliated with the Centre for Endocrinology, Diabetology, Rheumatology Dr. Demtröder & Colleagues and the Hormone Centre for Children and Adolescents Prof. Dr. Richter-Unruh, Dr. Schuster & Colleagues.
The MVZ primarily provides laboratory medical analytics for resident doctors, hospitals, clinical studies and companies. The specialised diagnostics offered by the MVZ is in demand throughout Germany and from abroad.
The MVZ also offers its services directly to patients. The main emphasis lies primarily with consultation and therapy from our consultants in the areas of human genetics including pregnancy guidance / prenatal diagnostics, endocrinology, diabetology, rheumatology and coagulation. Our Hormone Centre for Children and Adolescents deals with disturbances in sexual development as well as endocrinological issues such as growth, metabolism, adrenal glands, thyroid glands etc.
MVZ Dr. Eberhard & Partner Dortmund GbR (UEBAG)
Brauhausstraße 4
44137
Dortmund
Germany
Overview addresses house 1-5
2 MB pdf