Consultation for children and adolescents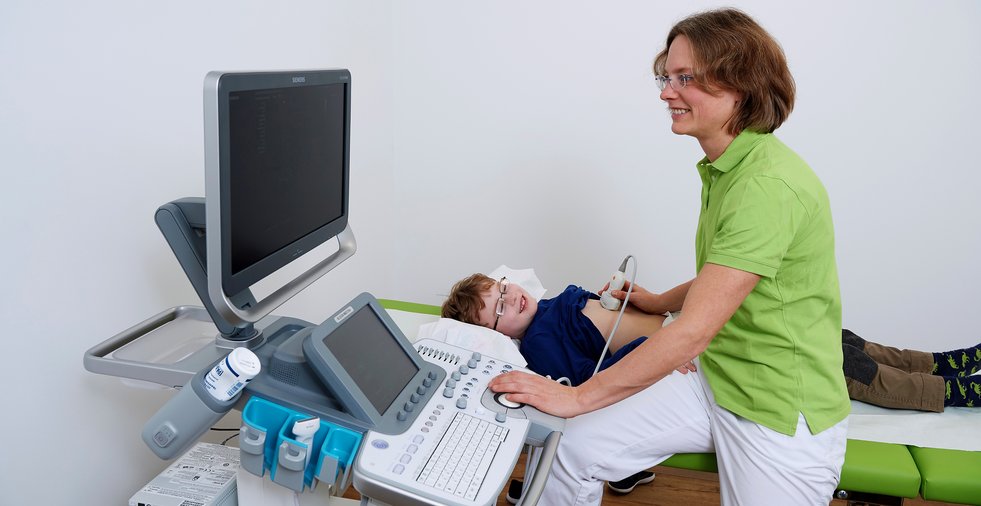 Please bring all growth data that you have to the first appointment e.g. test documentation and measurements. In the event that your child has another disease, medical result reports can be of use. We also require data on the parents' height (possibly also grandparents' height) and if possible details on the puberty development of the parents in addition to the birth data. We generally make an x-ray of the left hand. This helps us draw conclusions on the stage of development and the possible final height.
Please expect us to take your child's blood to check the hormone values and as applicable other laboratory chemical parameters.
Child/adolescent documentation
Medical documentation of child development
Growth data (incl. own measuring data)
Findings/ results from other doctors
X-ray of the left hand (should there be suspicion of a growth disorder)
Health insurance card
Family information
Details on parents' age and height (if applicable grandparents')
Details on parents' puberty development
Hormon- und Stoffwechselzentrum für Kinder und Jugendliche Dortmund
Prof. Dr. med. Richter-Unruh & Kolleginnen
Alter Mühlenweg 3
44139
Dortmund
Germany
Consultation hours:
Mo - Thu: 08.00 -12.00 and 14.00 -17.00
Fri: 08.00 -13.00
and by appointment
Overview addresses house 1-5
2 MB pdf